The Oji Group have taken part in a carbon offset initiative*1 at G7 Ise-Shima summit that was held on May 26-27th in Mie Prefecture, Japan.
METI (Ministry of Economy, Trade and Industry), MOE (Ministry of the Environment), MAFF (Ministry of Agriculture, Forestry and Fisheries of Japan) manage and run a J-credit scheme.*2 The ministries in cooperation with MOFA (Ministry of Foreign Affairs of Japan) have planned and solicited for companies and municipalities that can cooperate in a carbon-offset initiative that is jointly run by both public and private sectors. We have provided them with our J-credit for free in accordance with the request.

Credit to be provided: 1,000t-CO2-equivalents (The volume will be finalized upon the calculation notice after the summit.)
Type of credit: J-credit (which was acquired through proper silviculture practices, i.e. thinning of the Oji Group's forests in Japan to promote absorbing carbon dioxide)

The Oji Group possess and manage 190,000-hectare forestlands, the largest private owner in Japan. We will deliver on our commitment to sustainable forestry by preserving multifaceted roles of the forestry such as biodiversity as well as by promoting wood business proactively.
Pictures below: Forests that Oji Group owns, from which J-credit is provided for offsetting CO2 emissions for the initiative this time
(Left: Biei Forest, Right: Engaru Forest, both located in Hokkaido Prefecture)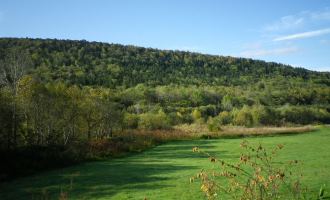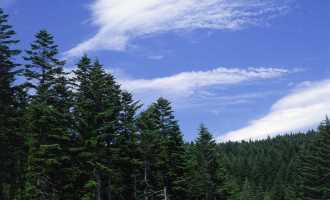 *1 carbon offset
It is a credit for greenhouse gas (GHG) reductions achieved by one party that can be purchased and used to offset (compensate) the emissions of another party through human economic activities and daily lives. GHS reductions can be achieved by such activities as planting trees, forest conservation and clean energy business (purchasing emission credit). "Credit" that is certified by a third party is used for offsetting emission. Japan's original "J-credit" is used for the initiative of the Ise-Shima summit.
*2 J-Credit scheme
This is a scheme where the government certifies reduction in GHG emission and increase in GHG absorption as "credit" by implementing energy saving equipment and working on managing forests.
Emissions of G7 participants' travel, including international flights, accommodation and energy consumption at the summit venue will be offset.
The initiative is "to demonstrate Japan's efforts to address climate change and to promote understanding and cooperation of domestic global warming measures by public and private sectors working together" (METI)
Reference:
Carbon offset partnership for G7 2016 ISE-SHIMA SUMMIT: Partner companies and local governments.
Contact
Masaki Chiba
New Business Development Department, Forest Resources and Environment Marketing Divison,
Oji Green Resources Co., Ltd.
Phone: +81-3-3563-4392